At Atlantia, we strive to maintain the highest quality standards in each and every one of our products. Within our manufacturing process, we are at the forefront of innovative technology. Such is the case that we use the so-called airless container in some of our products.
We refer to a type of container that works through a continuous vacuum system. The airless container is used to maintain current all the properties and principles of the content: eco cultivated Aloe vera, in our case.
The main benefit of this type of container is that, because it removes any air that may have contact with the product, it avoids the tendency to oxidation, aging, or contamination.
– Avoid air contact with the product.
– Preserves all the Aloe vera's properties.
– No oxidation, aging, or contamination.
– With dosing: great convenience and savings.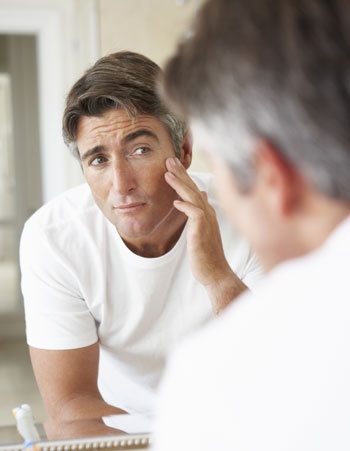 Our airless containers products
PURE ALOE VERA GEL (75 ml and 200 ml): We're talking about one of our most valuable products for the protection and body care. This product is a gel extracted directly from eco-grown Aloe vera leaves in the Canary Islands. Thanks to its thorough production process, including special packaging, we achieve the optimal preservation of all the active ingredients contained in the inner leaf.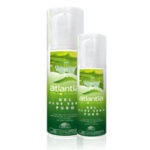 REGESTIMUL: This is a product made with 100% Natural Rosehip Oil (Rosa rubiginosa) and pure Aloe Vera juice. The Atlantia's Regestimul product nourishes and moisturizes the skin and deeply repair all types of scars and burns.
MALE LINE: Our male line contains Aloe Vera products, specially designed to respond effectively to the specific needs of male skin.
Our men's productsUltra Comfort (aftershave), Active Energy (active anti-aging), and Active Energy Eyes (active anti-fatigue eye contour) meet the highest quality standards in the care of daily shaving, hydration, and nutrition of male skin.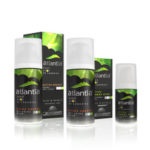 Using airless containers will be possible to decrease and prevent the integration of preservatives. Since the continued use of chemicals can cause allergic and dermatologic reactions.
Professional and quality container
The containers used in Atlantia products have been designed considering some principles apart from those named with airless technology:
We use containers airless to reduce and avoid preservatives
– We have designed our containers that they are easy to use; obtaining easily the amount of cream to be applied or consumed directly.
– We have opted for simplicity and naturalness in the labeling, aiming to provide clear and concise information about the properties of the product, how to use it, and how to maintain it.
– The materials in most of our containers can be recycled. That is why we ask you when you finish using the product dispose the container in the appropriate trash cans so it can be recycled.