Tips for complete care
As a result of all these external agents, our hands and nails can be damaged to the point of becoming brittle and easy to break. In this sense, one of the most effective options is the use of aloe vera products.
Thanks to their regenerative properties they help to moisturize your hands and to strengthen and heal damaged nails, giving them a much healthier appearance.
On the other hand, it´s advisable not use nail polish or other chemicals that could further weaken your nails or may cause the known onychomycosis, an infection in the nail surface which affects the thickness and appearance of them.
Another recommendation is to filing nails regularly to prevent bacteria from accumulating and be able to cause greater evils.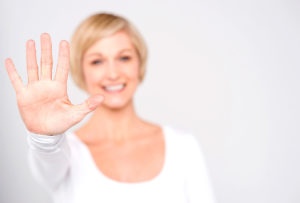 Protect them with atlantia!
One of the best options to keep your hands and nails in perfect condition is the reparative cream for dry and chapped hands of Atlantia. Especially designed to moisturize dry and damaged hands, protects even after contact with water.
Its Pure aloe vera formula cultivated in Canary Islands make it a natural product that doesn´t cause any allergic reaction and it´s suitable for all skin types.
It´s also enriched with minerals, amino acids, vitamins A, B, C and contains or perfumes or parabens. Its simple method of use is to apply the product in the hands and nails until completely absorbed.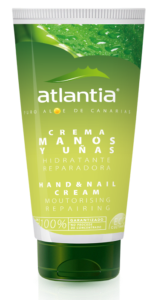 Alimentation, also affects
To maintain strong and healthy nails also it`s much related to d the alimentation we carry. Thus, foods such as blue Fish, olive oil, nuts or dairy products are ideal to strengthen them, thanks to their nutrients.
Also, to add food supplements containing vitamins B and E will be ideal to complement treatment and have beautiful hands, whatever the time of year, with the best natural cosmetics in the Canary Islands.