But also of dryness, irritation and dull skin, since the cold disturbs the hydrolipidic film of our skin and the sebaceous glands work slower.
These symptoms are worse in the case of dry or sensitive skin. In addition, the abuse of heating and sudden temperature changes do not help either.
Protect your skin from the cold
And as the cold winter has not come yet,, it's the perfect time to fine-tune our skin so that we can enjoy all the good things that the cooler season of the year brings us. To do so, you can follow these tips from Juan Chico, pharmacist and founder of Atlantia:
1. Cleanse your face twice a day. A facial cleansing both in the morning, to remove excess oil accumulated while sleeping, at night time, to reduce the impurities from our skin.
2. Moisturize your body. Hydration is always necessary all the year. However, cold and sudden temperature changes aggravate skin dryness.
Look for creams best suit your skin needs and complement the care with some type of serum or treatment. Pure Aloe gel is a fundamental active ingredient to improve hydration levels.
3. Smoothes premature wrinkles. Increasing the consumption of vitamin C and antioxidants significantly favours these wrinkles. Atlantia also has key products to help you fight premature wrinkles on your face: REGENERATE, regenerating cream with AHA for women and ACTIVE ENERGY, active anti-aging treatment for men.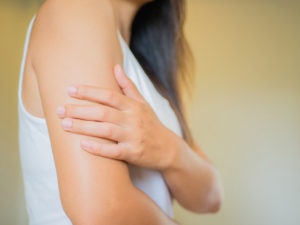 4. Protect your hands. The skin of the hands is one of the most affected during this time of year, due to its direct contact with low temperatures, the wind, the cold…
Do not allow your hands to crack from the cold and use daily our Aloe cream for dry and cracked hands.
5. Avoid sudden changes in temperature. Another of the fundamental factors to obtain a soft and hydrated skin during winter is to avoid, as much as possible, the abrupt changes of exterior and interior temperature. It is also advisable not to abuse of heating at home.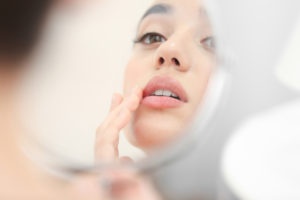 Winter, together with other factors such as stress or pollution, accelerates cell death and the skin needs an extra supply of antioxidants at this time of year. Atlantia offers a very effective and natural solution: HYDRADETOX SPF15. A day cream with energizing active ingredients and extra nutrition to revitalize, soothe and moisturize the skin.
Its anti-pollution formula based on natural ingredients and 100% free of toxins also helps to reduce and prevent blemishes, as well as regulate sebum production. A day cream that helps detoxify the skin from the harmful effects of environmental pollution, while protecting against UVB and UVA radiation.