Starting regular exercise and quitting smoking are some of the most notorious resolutions in our times. However, it's not always necessary to wear the "suit of lights" and celebrate new year to start the challenge. Any time is always good to become aware of the importance of leading a healthy life.
No enough physical activity
It's already an open secret that exercise must be central to our daily lives. Daily activity helps prevent sedentary lifestyles and consequently, diseases such as obesity and all that can come with it (cardiovascular problems, for example).
However, in the EU there doesn't appear to be sufficient awareness, or at least that's what data says. Our society is increasingly sedentary: lifestyle changes have caused our level of physical activity to become increasingly less to the point that physical exercise has become a mere matter of leisure.
In young people, this dilemma is further accentuated due to the amount of entertainment devices that keep them sitting for hours on end (game consoles, computers, mobiles…).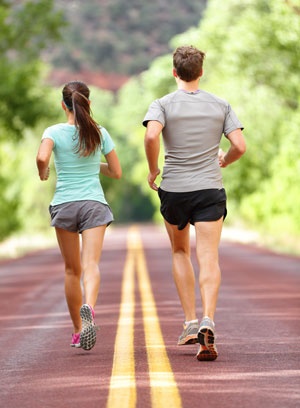 Benefits of exercising
As we mentioned at the beginning, a routine of moderate exercise provides many benefits to our body (and mind). Many experts recommend physical activity for 30 minutes a day, at least 4 times a week.
Regular exercise helps blood circulate better through our body, providing important nutrients like oxygen for cellular metabolism. Also, physical activity is an important regulator of blood pressure or glucose levels.
It's recommended physical activity for 30 minutes a day, at least 4 times a week
In adults, exercise helps slow bone degeneration, preventing osteoporosis. It also reinforces the prevention of cancer, especially colon, breast and prostate cancer.
In addition, on a psychological level, exercise acts as an anti-depressant and improves our mood. It even increases self-esteem for being more in line with both our figure and others.
There are no excuses!
Put your trainers on, dust off that sports outfit and…enjoy! You'll feel better, have more energy and your body will become slimmer and fitter. The positive effects will soon appear, although here at Atlantia we're offering a little help: GEL RELAX, Hot-cold Repairing Gel ideal for recuperation from exertion in sport, work and muscle fatigue.