Today, there are specific medicines to combat pain or reduce swelling, but since Atlantia we have always opted for the natural, such as the consumption of infusions or plants such as aloe vera to alleviate these discomforts.
Aloe vera, good for the stomach
The purity of aloe vera manages to regulate the hormonal disorder that can cause menstruation, both in the case of dysmenorrhea and amenorrhea.
On the other hand, it is beneficial for the stomach, as it regulates the pH of the stomach and reduces acidity thanks to the vitamins of the B complex, present in the aloe gel.
Other useful uses of aloe make it help reduce inflammation, regenerate gastric mucous membranes or reduce constipation.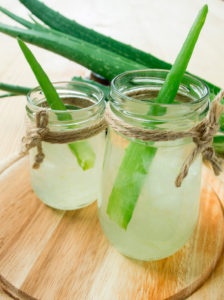 Betting on naturalness
During these days, specialists recommend drinking decaffeinated beverages, using heat in the abdomen or exercising, among other recommendations.
In this sense, the use of a thermal bag will reduce muscle spasms and provide relief in the affected area. On the other hand, a good exercise routine will help release endorphins, reducing menstruation symptoms.
Another option may be to take supplements such as calcium, vitamin D and magnesium as part of a healthy diet.
Complete your routine
Since Atlantia, we believe that Bialoe is the ideal choice to take care of you from the inside and benefit from all the properties of the plant in a fast and easy way.
This product is made from juice extracted from the aloe vera leaves filleted, preserves all the active ingredients of the plant and promotes the body's well-being, making you feel healthier.
Its simple use consists of taking 20ml in the morning before breakfast mixed with a glass of juice or water.